I'm going to ask a noob question, so any criticism is expected.
Also, notice by the picture that I am wearing a Maitreya Mesh Body and my viewer makes it look fucky.
I am using Darkstorm version 3.0.2
For a while now, anytime I try to export mesh, it always "failed to download". I right click the folder and click save, it saves everything else, it just doesn't save the objects.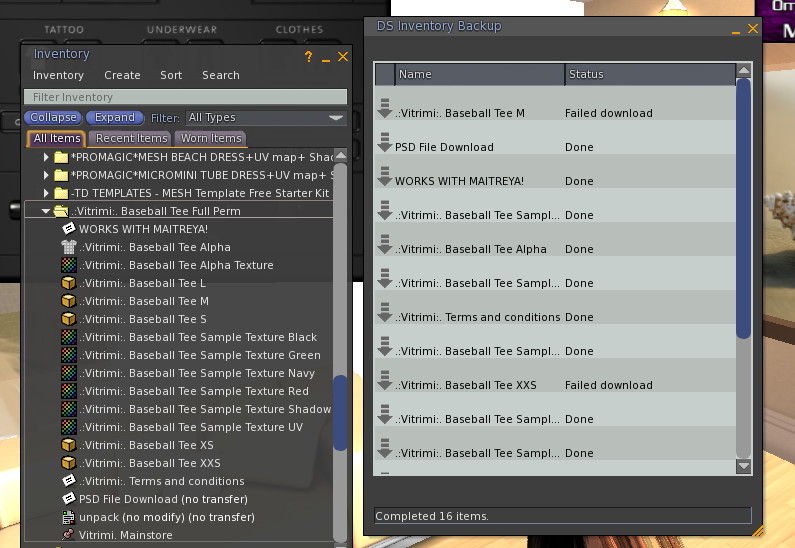 And when I right click an individual object to save as collada, this happens.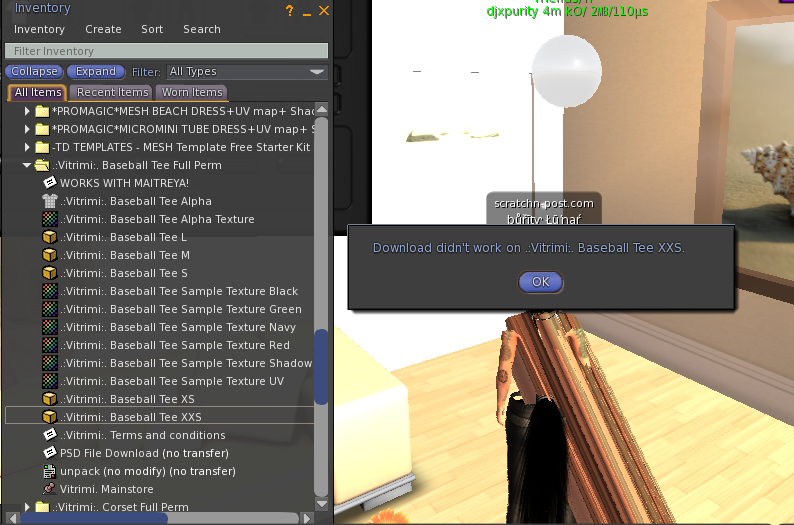 I don't know what I'm doing wrong :( Does anyone have any suggestions or have any helpful advice to offer?