This is a guide used to teach you how to search like a boss. Follow the steps closely and you can find just about anything, of what you are looking for.
1. Navigate your browser to the following:
[To see links please register here]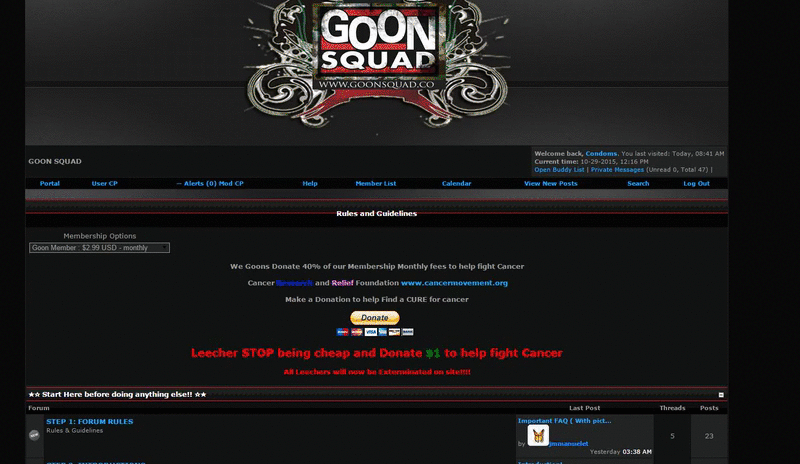 Note: your theme may be different than what I have my theme set as, but it will be the same general concept. I only use this theme because it is easiler for me to use.
-------------------
2. On the very top below the logo, you will see: Portal, User CP, Alerts, Help, Member List, Calendar, View New Posts, Search, and Log out.

Click the "Search" button. No other button will do.
-------------------
Your browser will load for a few seconds and redirect you to
[To see links please register here]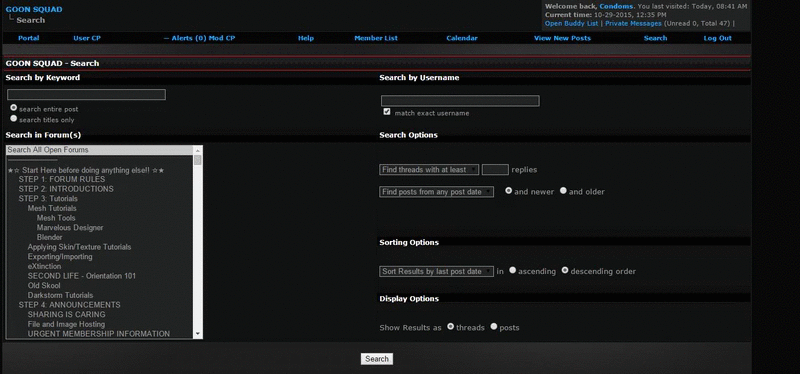 This should be pretty straightforward. Type anything you are looking for in left box and click "Search".. wait a few seconds and it will find the result.
-------------------
Now then, You are probably wondering, as most people here are wondering what that big box on the bottom is for that looks like a search bar?

This is what we call a shoutbox. Not a search bar.
This box is used to chat with other members and what not.
If you need any more help tho. please just ask.